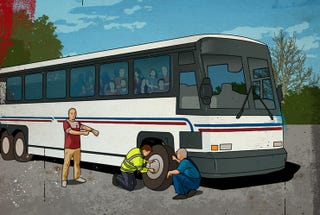 We had thought that it would be really nice to go and see a hockey game. We had not been to one in a really long time, so it was nice that my friend worked at one of the teams so me and my friend got free tickets. We then decided to take the bus there, because it is always impossible to get a parking for the car over there.
We then decided that we would take a bus to Kamppi and then take tram to the arena. But on the way to Kamppi, one of our bus studded tires broke, so we had to get out from the bus and walk to the nearest bus station, so that we could jump on another bus.
When we then finally got to Kamppi, we went to the tram station and waited for the tram that took us to the arena. It came pretty quick and there was not too much traffic and we made it on time to the arena before the puck drop was.
It was a lot of people at the arena and I think it was going to be a good game, because two of the best teams were playing against each other. There was probably going to be a lot of action on and off ice because of the rivalry.